Do you have an Idea for a new product or service?
What do you do next?
Turn Your Idea into a Business Master Class
Learn how to take your idea, build a product or service, then build a business around it.

This program was created for the entrepreneur who is serious about developing their idea and turning it into a business. This program works best for Entrepreneurs that already have an idea for a new product or service. This program is a proven, easy-to-follow, step-by-step guide to take you from the idea stage to a real product or service and a business.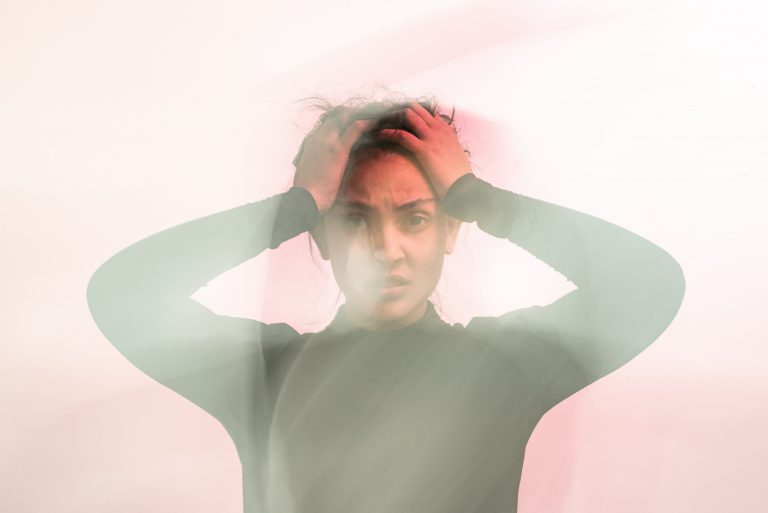 The Problem: You may have spent the last few years without a plan or strategy. Stumbling along with no direction, spending money on things you didn't need to. Wasting your time, energy, and money. You've been starting and stopping and starting again.
You can keep doing it your way, or enroll in a program that incorporates a well-defined process. You will save time, money and create a solid foundation for your business. This program will give you the confidence to move your idea and business forward.
This is the best investment you can make for your business.

Here's what you get from this course !
Total Value = $27,000
You Pay only $1,995
Upon acceptance to the program, you can choose your Payment Option:
Pay in full upfront and get a 10% discount
Or
Pay over time (Up to 3 months)
Select Your Program Track
There are two tracks to choose from. The course content for each track is similar, however, the high-tech business track takes a deeper dive into the development process. High-tech businesses may require a software and/or hardware development component.
High Tech Business Track:
This track will empower Entrepreneurs to start businesses in emerging, growth-oriented industries such as AI, robotics, 5G networks, etc.
General Business Track: This track will help entrepreneurs create a variety of businesses that do not require emerging technologies. General businesses are critical to build wealth and increase employment opportunities.
What Our Clients Have to Say
https://vimeo.com/704617824
Joy Sutton, Founder & CEO
Sutton Impact, LLC
Media Coach | PR Strategist
Event Emcee | Talk Show Host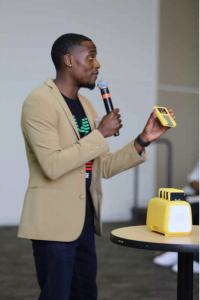 I greatly appreciated the experience of City Startup Labs (CSL), especially what I was able to learn in our last module, led by Mahdi Chambers, President of Jecha Networks, Inc. A large part of that was from Mahdi Chambers and his excellent way of articulating what was needed for us to push forward. This module really challenged me to dig deep and set a complete plan for product/software development then hold myself accountable with deadlines. Before this module, we had somewhat of a plan but it was all over the place. The 3 venture hacks and forms given to me during the last module allowed us to really focus on the importance and come out with a Minimum Viable Product (MVP) model. I am looking forward to staying in touch with Mahdi in the future as we continue to grow & iterate.

Desmond Wiggan,
Co-Founder BatteryXchange.
Winner of the 2018 City Startup Labs Pitch Competition: $10,000
www.batteryxchange.co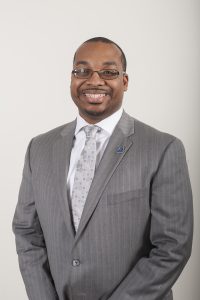 I have had the great opportunity to work with Mahdi Chambers of Jecha Networks. We first met when my startup was at the idea stage and he helped take my company from idea to launch. Working with him was not like working with consultants that I have worked with in the past. Jecha Networks doesn't give you the feeling that they're working for you but, it is like a partnership. Coming out of every engagement, we had a plan for each week and I could see results and progress every day. An important part about our engagement is that Mahdi assisted me with pitching my business to investors. I ended up acquiring two investors during that time.
Since then, I have continued to work with the team at Jecha Networks and I look forward to them propelling my business to greater heights. I trust their systems and insights on how to grow a real business which is very hard to come by in the business world.

Adrian Marable,
Founder, Groopwork, LLC
http://groopwork.co
I worked with Mahdi as a mentor through City Startup Labs. His feedback and dedication was really impactful for me. Mahdi was always available with advice on long term strategic decisions as well as short term decisions for my venture. He worked with me on my pitch and continued to support me even after the event. He went above and beyond several times to offer assistance under tight timelines. It was a pleasure working with him.

Feleesha Sterling, Quick Usability. www.quickusability.com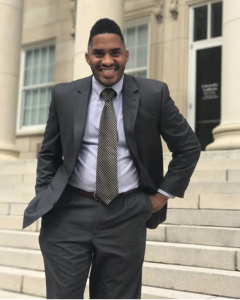 Mahdi Chambers has had a great deal of influence and impact on my entrepreneurial endeavors with HBCU Pride Nation over the past couple of years. Being that we are both graduates of Historically Black Colleges and Universities, we automatically clicked when we met during our time in City Start Up Labs led by Henry Rock. Initially, I loved the fact that I had so many followers and measured my success by that. Mahdi analyzed my page, my company and my goals and we strategically developed a plan to increase revenue, increase engagement and increase the amount of relationships that we had with HBCU's and other consumers. Mahdi has a true passion to assist young people to become successful and impactful entrepreneurs. I would suggest, advise and recommend that entrepreneurs work with Mahdi if they truly want to go to higher levels with their companies. The result of Mahdi and I working together during City Start Up Labs ended up with me being chosen as one of the top 5 entrepreneurs in the program and receiving the People's Choice Award. We had to pitch our idea to investors during the City Start Up Labs Demo Night in 2017.
HBCU Pride Nation and myself truly appreciates Mahdi Chambers and his contribution to our success!

Travis P. Jackson, Founder & CEO,
HBCU Pride Nation
Website: www.hbcupridenation.com
This was a great class that definitely expanded my business knowledge and has given me a real opportunity to be successful. It was extremely comprehensive and has given me the most realistic expectations of what it's like to be in business and what I need to be successful. I would definitely recommend this course to others because not only did we have the opportunity to get true direction on how to start and grow our business, but we also got the opportunity to get advice from an accomplished and experienced leader as well as each other. I really enjoyed being able to interact with the group and pull ideas and resources from one another. This was truly a blessing to me. I feel like I am a lot more equipped to take this entrepreneur journey than I was before and my dreams seem a lot more within my reach.
Jalisa Miller, Founder & CEO, Hygienicore, LLC
This class was amazing, step by step, it has helped me to develop my business. It has taught me the importance of system implementation and thinking through exactly how I want my business to operate and the systems/people I need to have in place in order for it to operate efficiently. Absolutely! I would recommend this course. If an individual is serious about developing their business and working through the steps to do so, this is the course to take.
Tequia Williams,
CEO/Founder, Pruning Dubiety, LLC
Additional Testimonials

I would most certainly recommend this class. I would suggest those who have a business idea who have not yet/are not experienced in the 9-step process to take this course. I believe this course will give students a great deal of knowledge on how to move on with their business. I would not suggest this course to those who don't have a business/have yet to decide what their business is, this course has the most value when organizing pre-existing thoughts, not creating new ideas. I would definitely encourage my friends and family to take this course.


Azizi Byrd, Founder & CEO, Studio Ovis (TM)
Yes, I would recommend this class. I think that the class was a great way to be introduced to learning about starting a business as a first-time entrepreneur. I wasn't sure what to expect of the class, as I didn't know much about it before starting. Mahdi is a great instructor and person who tries to engage everyone and understand where a person is doing well and where they can improve.
This class is a great way for black entrepreneurs to get the knowledge and support that they need for less of the cost that it would take to go back and take a college course.


Jasmine Hix, Founder & CEO, Blue Jay Investments
Excellent Experience. Program Commitment to Excellence by Mahdi Chambers provided all participants with the opportunity to turn their ideas into a business. Applying the class assignments helped me organize my ideas for continued business development. Guest Speakers were excellent and provided industry "Best Practices" and lessons learned


Dr. Joi Spaggins, Founder, Executive Director, Legacy Bridges STEM Academy
Frequently Asked Questions (FAQs)
How long is the program?
The program is 12 weeks. We meet once per week in a live group session in the evening. One-on-one coaching sessions can be scheduled with your instructor.
How long do I have access to the course material and private Facebook Group?
You will have access to the course material and Facebook Group for 12 weeks. To obtain access beyond the 12 weeks, an additional membership fee can be paid.
What are the payment plan options?
1. Pay-in-full with a 10% discount.
2. Pay over time, up to 3 months.
What is your refund policy?
The Turn Your Idea into a Business program is a non-refundable/no cancellation program. Please make sure you are absolutely serious and committed to enroll in this program.
Your Instructor
Mr. Mahdi Chambers

 Mr. Mahdi Chambers is an innovative, experienced professional with proven leadership skills. He has extensive experience in Fortune 100 management, telecommunications, technology, entrepreneurship, consulting, and mentoring. He started his career at Bell Laboratories, where he worked on developing high-quality products. He later joined a venture-backed startup.
He is the Founder and President of  Jecha Networks, Inc., where he used his previous experience to develop a 9-step program to help entrepreneurs and small businesses take an idea and turn it into a product or service, then build a business around it. He is also the Co-Founder and Executive Director of Hack & Hustle Social Entrepreneurship Academy, Inc., which is a workforce development program to expose underserved youth to different STEM careers and entrepreneurship (hackhustleacademy.org). 
Mr. Chambers graduated from Howard University (HBCU) with a BS in Electrical Engineering (EE). He obtained a Master's in EE from Cornell University.
Partners